HEEFNER INSURANCE AGENCY - ENSURING THE NEEDS OF INDIVIDUALS AND SMALL BUSINESSES IS OUR BUSINESS.
At Heefner Insurance, we offer Iowa quality insurance at an affordable rate because we understand it is tough to plan for the unexpected. With over 38 years of experience, our local insurance agents can help you protect yourself and your family from the financial hardship incurred from the loss of a loved one. Since 1969 Heefner Insurance Agency has served the Cedar Rapids and Eastern Iowa areas with outstanding service for all your insurance needs.

As an independent insurance agent in Cedar Rapids, we have access to a wide array of life insurance companies:
United Life insurance
Cincinnati life
John Hancock life
ING Life
Fidelity Life
Time Insurance
Golden Rule
Coventry
Wellmark Blue Cross
Many More!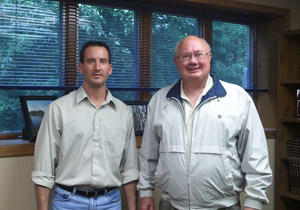 We are committed to helping businesses and individuals receive the most value possible. We consult with our clients to determine their insurance needs and provide a package specifically tailored to meet those needs. Our focus on personal attention helps to create a lasting relationship with our clients. Find out how we can meet your insurance needs.